You are currently browsing the tag archive for the 'Sassy' tag.
This SPUNKY sweetheart just turned five and her mommy decided to give her a cake decorating party.  Great idea, huh?  And guess what the party favors were..  Individual cakes each guest decorated and the CUTEST-APRONS-EVER! I pulled my design inspiration from the Birthday Girl's apron, and created a photocard (picture courtesy of Portraits by Jenn) invitation, a banner, a door hanger, and place cards.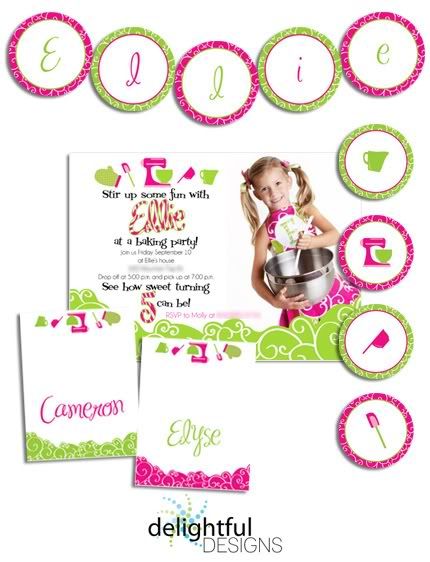 This party was TONS of fun to be a part of, and I LOVE how it all came together!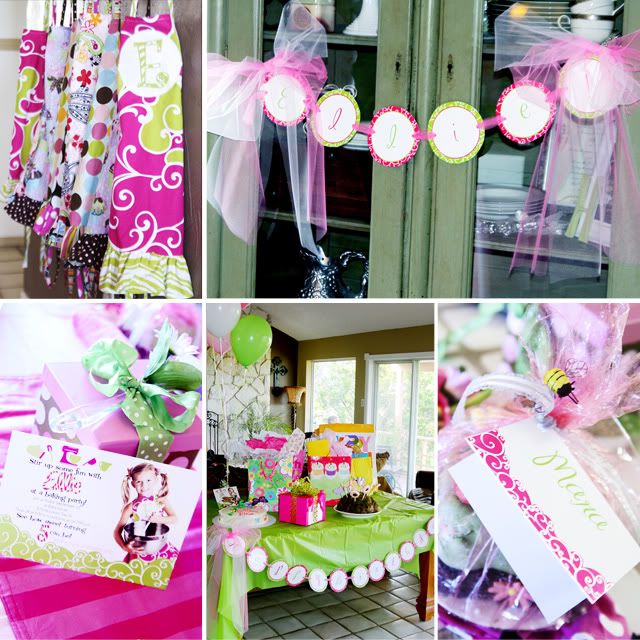 And check out the goodies:  chocolate lollipops and then candy flowers and garden critters for the girls to top their cakes with!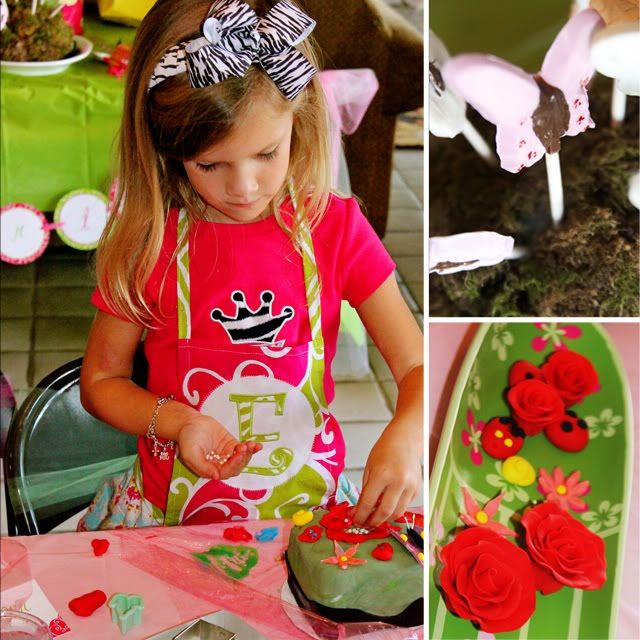 This little one is going to celebrate her first birthday with flair! What a funky design for a sweet and adorable girl! It was a true joy to make her invitation, and I had quite a bit of creative-freedom on the project!  I'm loving this hand-drawn, paint-brushed look lately;  I hope to use it more often.  My inspiration for the cupcake came from this super-sassy font I recently found.  It was perfect for this card, and almost immediately got my creative juices flowing for the graphic!  Call me a nerd, but I seriously think I smiled the entire time I was drawing my swirly cupcake!  I had a lot of fun combining the whimsical technique on the art with the crisp, modern vector shapes I used to make the zebra print.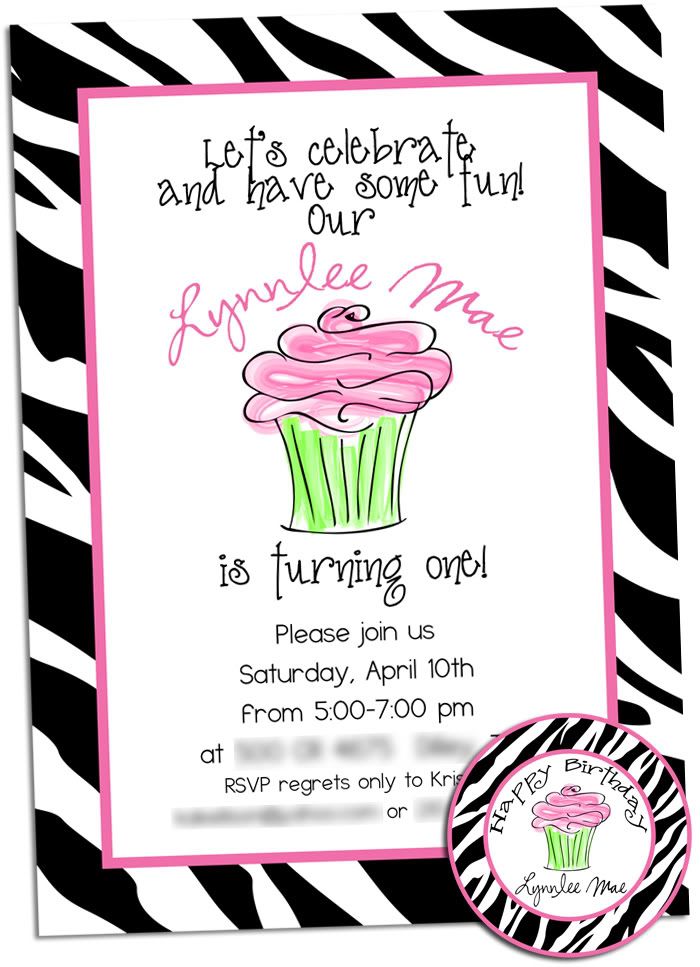 For just $5 more, I can design a matching sticker.  They look great on invitation envelopes or attached to cellophane party favor bags.  It's those simple, little touches that help make your celebration so much more unique!